A Garden's Keeper Lives Life Deeper – Part I
December 28th, 2011 • Agriculture & Giving, Personal Writing, Positive Projections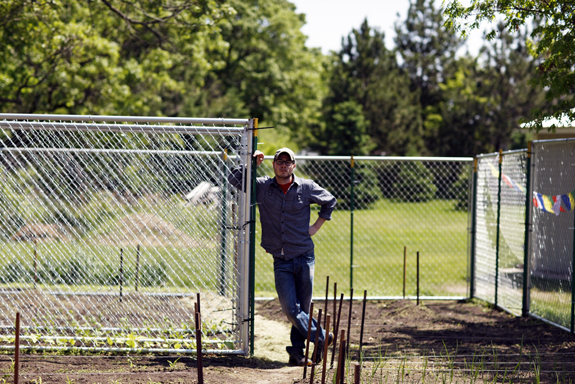 Oh, how far I have traveled only to return to myself.
Last winter I started feeling a somewhat unidentifiable sense that something was wrong.  Or at least that something was missing in my life.  While digging deeper into that sensation of uneasiness I realized that I was feeling very disconnected from the natural world and had been feeling that way for a long time.
Growing up I was fortunate enough to have extended periods of time to live in and experience nature.  It was a fundamental part of my upbringing and a core part of who I was — and who I am.
After internalizing this realization I decided I needed to do something about it.  Staying in-line with my usual 'go big or go home' approach to life, business, and art – I immediately spent hundreds of dollars ordering nearly 200 hundred varieties of heirloom vegetable seeds.  And of course before making my final order I obsessed over thousands of total varieties from many different seed vendors before settling on some of the rarest seeds I could find.
Once my order was complete I announced to my father that, "We were going to make a garden."  My dad, a retired teacher and former hippie, had managed to maintain a garden to one degree or another most of his adult life, but was somewhat skeptical of the scale of my vision.  However, being retired he submitted to my wishes and we began to work.
After ordering the seeds we created a garden plan.  We mapped out where everything would go in our garden on graph paper and determined which varieties to try narrowing it down to about 60 different types of plants for our final design.  Our design greatly expanded my father's original garden and would require some other major additions as well, including a large fence to keep the deer out.
With a plan in hand we waited.  In the early spring we tried sprouting indoors all the seeds that needed a head start.  And we failed.  Our first round of seed sprouts didn't make it due to lack of heat and light.  With our first failure out of the way I bought some grow lights and other gear needed to make sure it didn't happen again.  The second round was off and running, but we were already behind on our plan.
Besides sprouting seeds we had to prep our soil.  We put up a huge fence and used a tractor to till up the soil.  We also added 6-tons of horse manure and lime to the soil to add nutrients.  The soil looked good.  The fence looked good.  The seedlings were looking good.  And we were back on track with our plan.
We planted in early May.  It was a bit of a late start due in part to the weather.  June was decent and July was extremely hot, humid, and wet.  During July almost all the plants took off growing faster than I ever knew was possible.  I felt like a master gardener on my first try.
Our crop wasn't perfect though.  The onions and peppers didn't do very well.  I think this was because it was too wet and too hot early on.  We had some critters get in and do some solid damage — wood chucks, squirrels, and a family of raccoons.  We managed to trap the critters and even figured out a trick to keep them out of the garden by placing a small radio in a bucket.  Keeping the radio tuned to a talk station sounds like people constantly working or a kind of verbal scare crow.  An old indian trick I assume.

I spent many hours weeding, watering, and watching my crops grow.  It really was a wonderful experience.
We had a huge amount of produce and it was equally fun to learn new ways to cook the various plants we grew.  It was also a fun way to spend time with my dad and step mom and I think they were just as impressed with our final results as I was.
Beyond that the process of learning, planning, starting, and growing a garden for the first time satisfied my fundamental need to reconnect to the natural world.
Looking back on my year and thinking about the time I spent in the garden I can honestly say it has to some degree changed me — and for the better.  Through the process of proactively participating in the lifecycle of food I feel as though I have realigned my own life's rhythms into a more healthy cycle as well.
Growing a garden for the first time was such an important experience for me that it literally changed the direction of my life in more than one way.  So much so, that I will save the rest of this greater story for future posts.
In the meantime here are some photos from my first garden.  Or my successful attempt to reconnect with nature in 2011: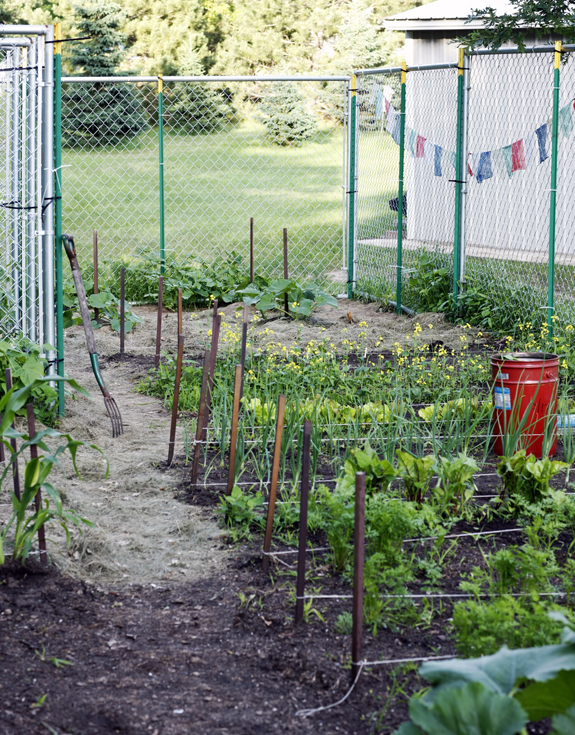 The garden in June.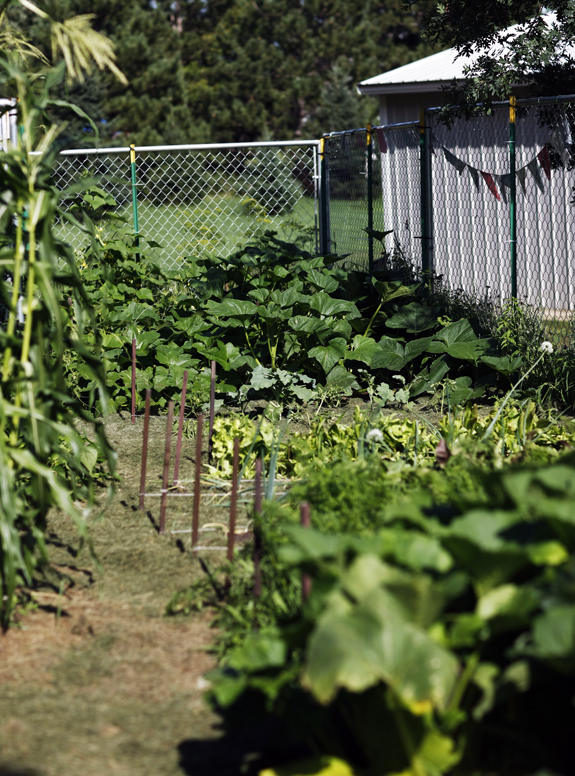 The garden just starting to really take off in July.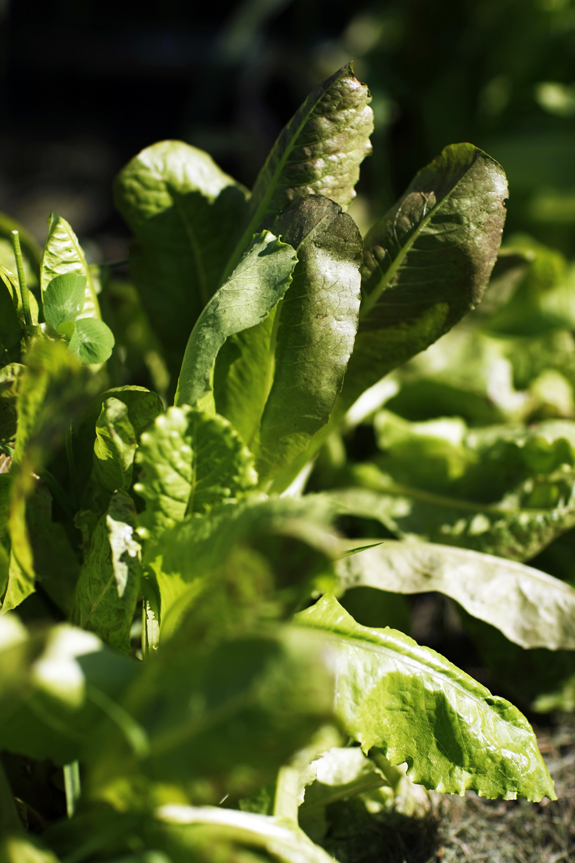 Fresh lettuce.  Even better than I expected.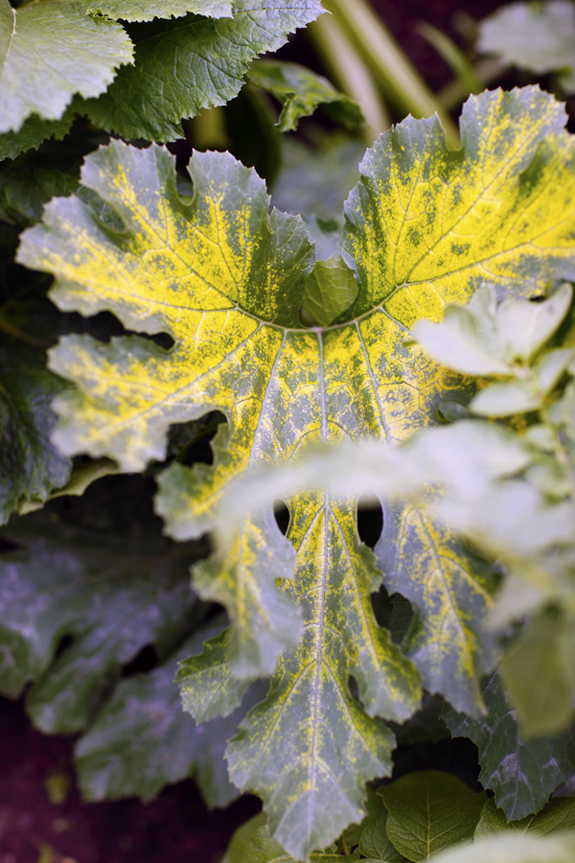 White Zucchini — grew like a weed!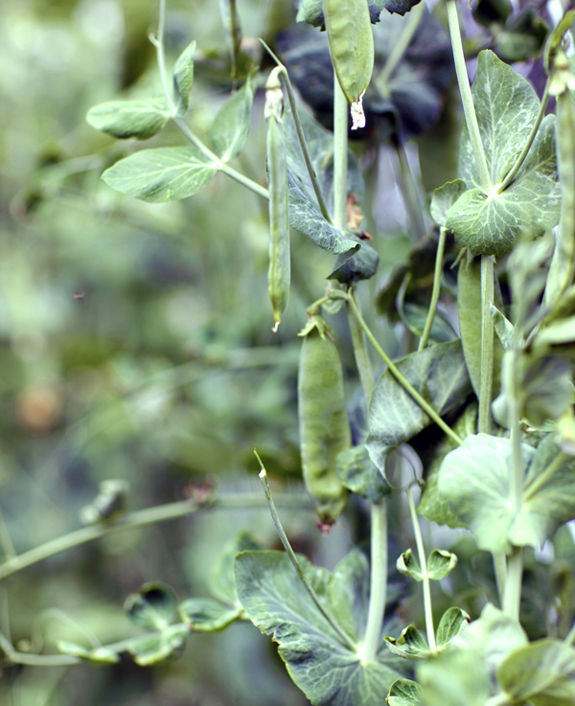 My Dad's favorite peas.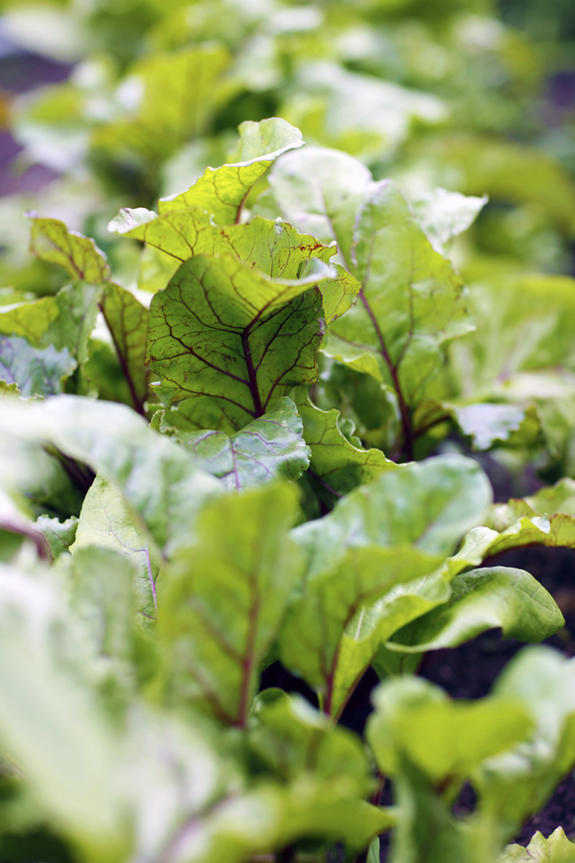 Beets — which I learned to love.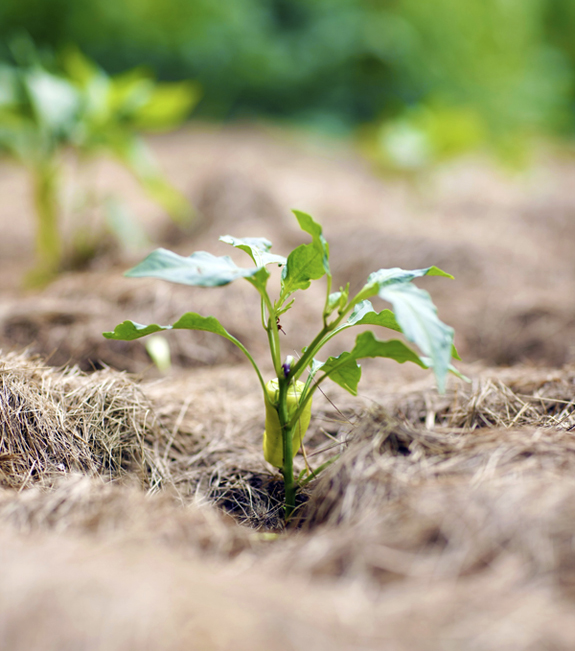 Little peppers trying to make it through the heat wave.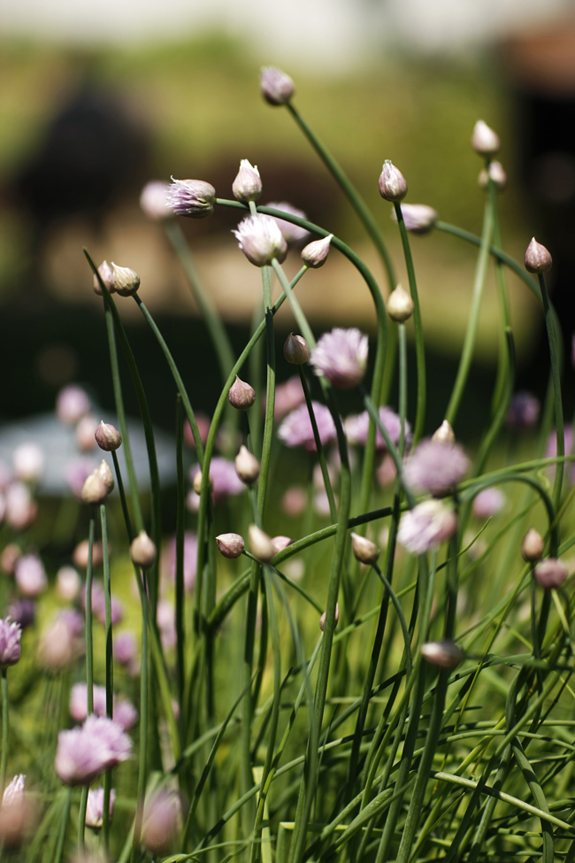 Chives have flowers – who knew?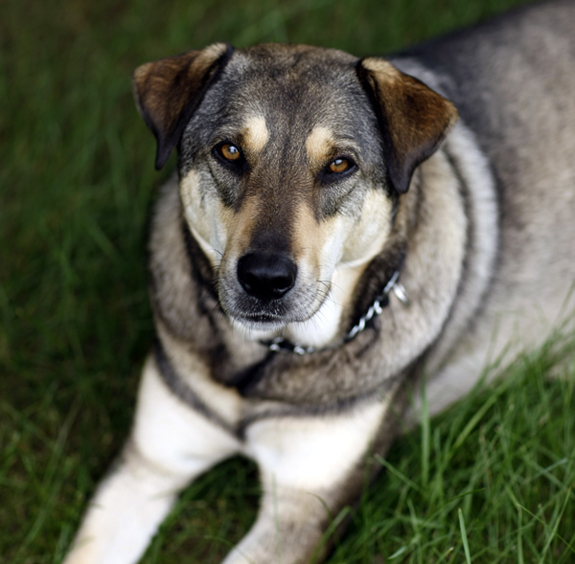 Lady was always by my side making sure I was doing everything right.  She managed to snag a few veggie treats during the season too.